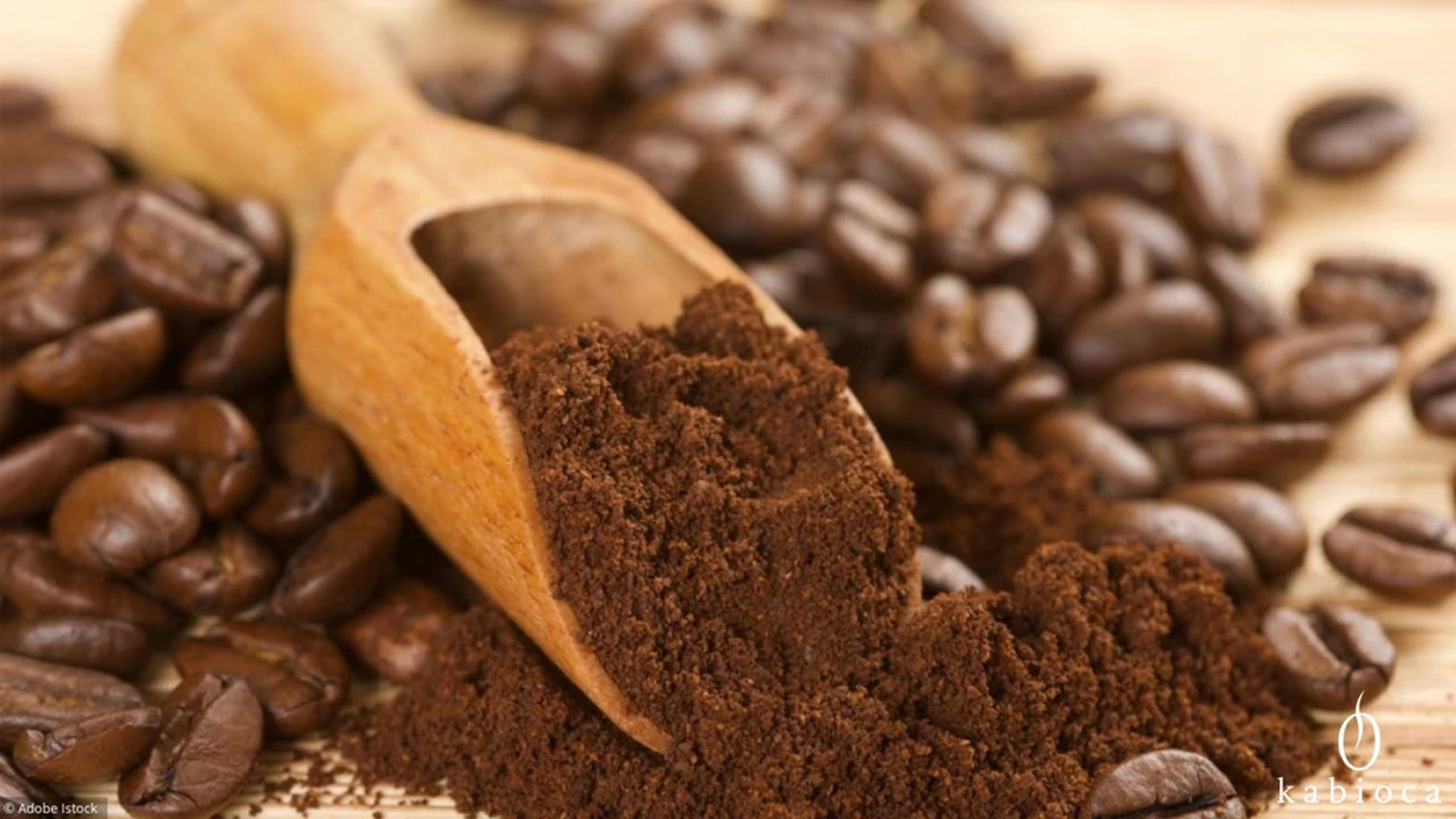 What to do with your coffee ground?
Are you a fan of the black beverage at breakfast, after lunch or even in the afternoon? We understand you! If our capsules are natural and biodegradable, do you regret throwing away all that coffee ground contained inside?
You wonder if it is possible to reuse your coffee ground? Good news, from now on you won't throw away your coffee grounds without giving them a second life!
Discover our 8 tips and natural uses for coffee grounds.
Uses of coffee ground in the house
ABSORB BAD SMELLS FROM YOUR FRIDGE
Your fridge smells bad every time you open the door and you don't have any vinegar or baking soda on hand to mask the cheese smell? Don't panic! Place a jam jar or a bowl of coffee grounds in the bottom of your fridge.
The coffee ground will have a deodorising effect and eliminate bad smells. Remember to change the grounds as soon as they become too dry. You can also rub your hands with coffee grounds after cutting up a clove of garlic to neutralise odours.
REMOVING GREASE FROM A PAN
Did you know that coffee grounds are ideal for cleaning and degreasing a pan? This natural cleaner is abrasive and absorbent and makes it easy to remove grease from your pans and kitchen utensils. To do this, put some coffee grounds with a few drops of washing-up liquid in the pan and rub lightly with a sponge.
Leave for 2 to 3 minutes so that the coffee grounds absorb the grease. Remove with a sponge or paper towel, then repeat the process and rinse.
CAUTION : the use of coffee grounds is not recommended for ceramic and non-stick frying pans.
AGING A SHEET OF PAPER
Just like tea, coffee grounds are perfect for giving a white sheet of paper an aged look. Mix some grounds with a little water and leave your paper to soak for 1 minute and then let it dry.
Finally, carefully remove the coffee grounds with a paper towel.
UNCLOGGING YOUR PIPES
To remove blockages in your pipes due to grease build-up, without using corrosive products that are harmful to the environment, simply put coffee ground in your sink. Then add a few drops of washing-up liquid and 1 litre of boiling water on top.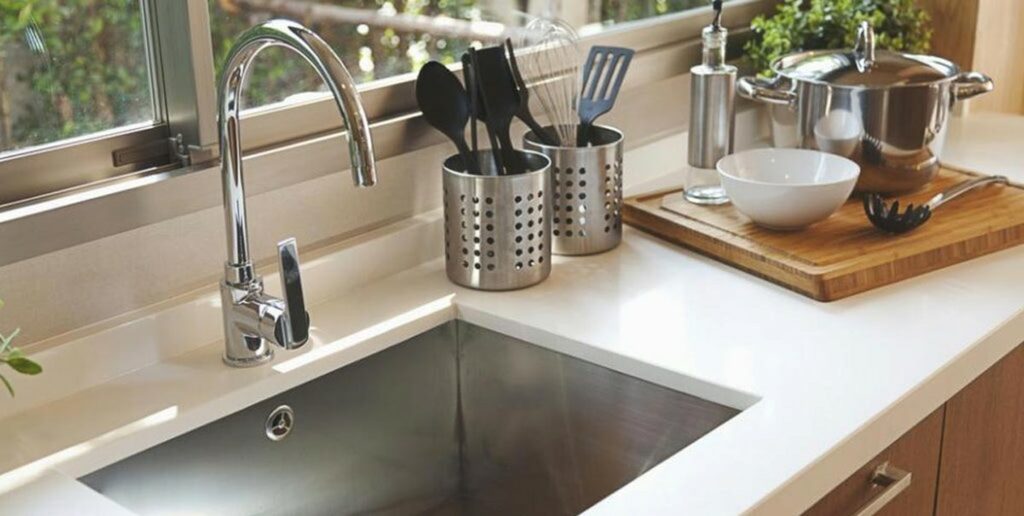 This simple tip will prevent your pipes from clogging and the need to call a plumber regularly.
Uses of coffee ground in the garden
REPEL SNAILS AND SLUGS
Coffee grounds are a formidable weapon for keeping slugs and snails away from your plants. Simply scatter coffee grounds around the plant. That's all there is to it! This natural and environmentally friendly slug repellent saves you from spreading toxic products and pesticides in your garden.
CHANGING THE COLOUR OF HYDRANGEAS
Did you know that adding coffee grounds to your hydrangeas will turn them blue?
Coffee ground changes the pH of the soil by increasing its acidity. To turn your flowers blue, simply transform an alkaline soil with this natural method.
FORTIFY YOUR PLANTS AND ENRICH YOUR COMPOST
The use of coffee grounds is ideal in the garden. Some plants like roses, hydrangeas, strawberries, raspberries and tomatoes like acidity. Scatter coffee grounds directly on the ground or with water from your watering can.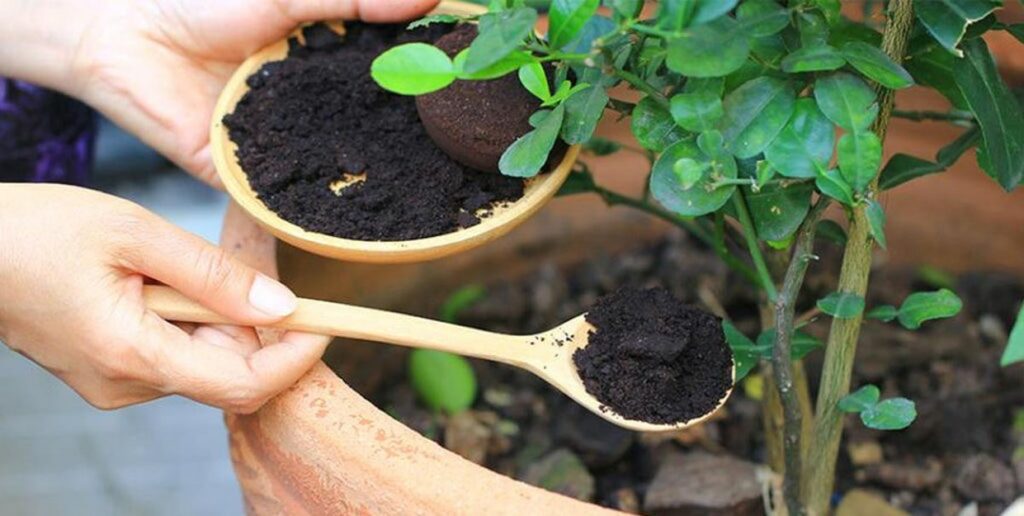 Also, if you have a vermicomposting machine to sort your organic waste, consider throwing and mixing coffee grounds into your compost to improve it and make it a useful natural fertilizer to add nitrogen to your vegetable garden.
KEEPING CATS AWAY FROM PLANTS
Does Felix love to pee in your plants? No problem! Mix coffee grounds with a few orange or lemon peels and regularly scatter the mixture in your flower pots or at the foot of your plants in the garden. This natural repellent barrier will prevent animals from getting into mischief again.
Cleaning product, natural scrub, natural wood stain, soil rich in nitrogen, phosphorus and potassium… The virtues of coffee ground are multiple for domestic use as well as for beauty care or for maintaining your garden.
You can also choose to read your future at the bottom of your cup by interpreting the traces left by the coffee grounds, but this divination process is a little more complicated to explain to you and is out of our field of competence !