Organic and Rainforest Alliance Certified coffees
At Kabioca, we give priority to taste, without compromising on an ethical and responsible approach.
Kabioca coffees are therefore sustainable coffees, respecting traditional agriculture throughout the chain. From the selection of organic and Rainforest Alliance certified coffee producers to our plant-based capsule.
These certifications guarantee a lot. Both a decent income for the farmers, but also a coffee free of chemical pesticides and GMOs for at least 5 years. Gentle, sustainable agriculture that does not damage the land. The Rainforest Alliance works in more than 70 countries as a key link in the chain that connects trade with agriculture and forests, bringing together different partners.
Trust the little tree frog! This small animal is present on all continents. The tree frog is a sign of healthy ecosystems: it is therefore a natural barometer to follow! This little logo is present (and also to be followed!) on all products that respect and are committed to the Rainforest Alliance charter.
A revolutionary organic coffee capsule
A capsule made of corn starch, paper and a plant-based binder. Above all, a capsule that respects the aromas of our perfectly dosed coffee, while being 100% hermetic for 24 months.
A drastic reduction in packaging
How can we value our efforts to choose organic coffees, commit to the Rainforest Alliance and develop a plant-based capsule… if we do not apply our responsible requirements to the rest of our chain?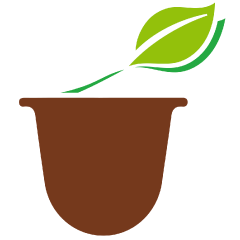 In addition to our plant-based capsule and our organic coffee, we have chosen to use recycled cardboard packaging to minimise the environmental impact of our products.
The same goes for the tapes we use to close your package. Plastic-free adhesive rolls, made of kraft paper and composed of natural glue, which does not affect their effectiveness.
Also, at Kabioca, you will not find any paper invoices when you receive your parcel. Simply because the environmental cost of paper waste is disastrous.
Of course, all your billing information can be viewed and printed in your Kabioca customer account, if you need it.
A carrier that shares our activist values
Choosing La Poste via its Colissimo service is not insignificant, to ensure the logistic transport of our organic coffee capsules. La Poste shares the same concern for environmental impact as Kabioca and proposes a 100% carbon neutral approach.
Numerous actions have been implemented by La Poste Group for over 20 years. Find out more about the commitments of La Poste Group by clicking on this link.
A responsible chain up to your cup.
To conceive our Kabioca organic and responsible coffee capsules, we have analysed the entire supply chain, striving to find the most respectful solutions, both for the taste of our coffee and for our environment:
Organic and Rainforest Alliance certified coffees
A low carbon impact supply chain
An FSC® certified cardboard box
Our corporate CSR commitments
Beyond our organic and ethical coffee, Kabioca is a company. A team of close-knit and committed employees. Today, we know that companies have an essential role to play in building a more stable, inclusive and sustainable society.
Kabioca wishes to act as an agent of change towards a world that is more respectful of social and environmental issues and has therefore integrated CSR into its corporate strategy.
Our CSR approach is reflected in our various activities, through concrete actions and commitments to progress on our four pillars :
PURCHASING/SUPPLIERS
PRODUCTS
LOGISTICS
SOCIAL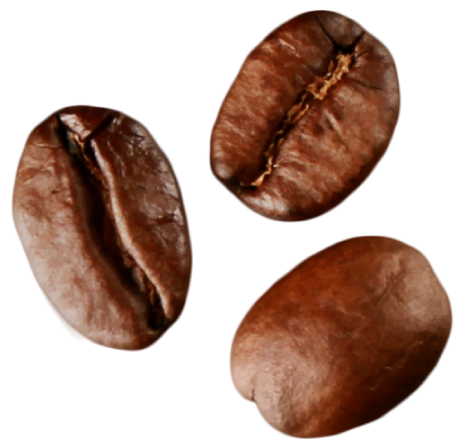 Every day, we place high standards at the heart of our processes.
This means defining criteria, as well as validating and controlling the quality of our coffees with great care. But also through innovation to improve the eco-responsibility of our products. Finally, we ensure the quality of work life of our employees and we respect the integrity of each of our partners and suppliers.
Tomorrow, at the end of the year, we will be able to present you with a concrete analysis that has already been implemented on these four pillars. We will be able to commit to indicators that have already been tested, along with examples and proof of our ability to comply with them.
See you tomorrow to go further together.
Free delivery
for orders over 40 euros*
Shipped within 2 working days